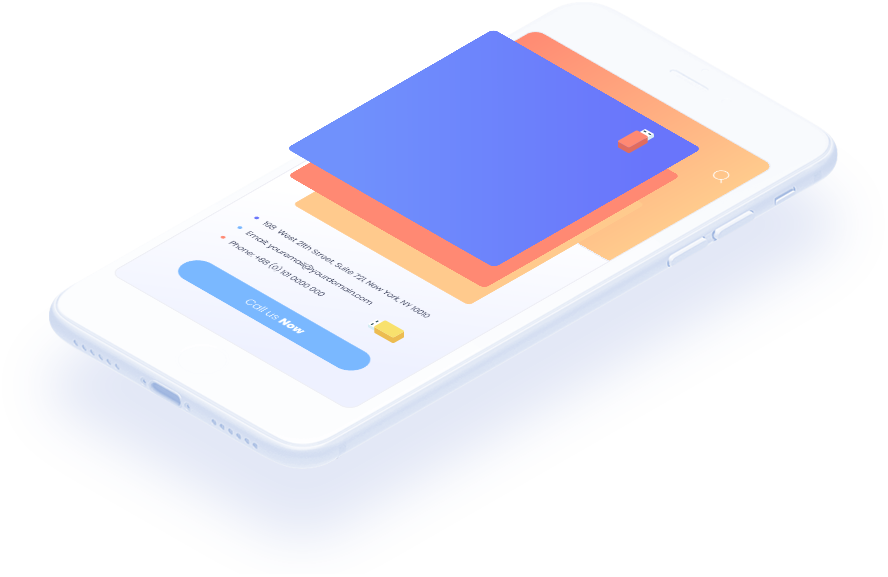 Introduction:
Human Resource plays a critical role in any organization. It can either create or downgrade your brand values. So choosing a professional staff is a strong need of time if you have a long term plan to be in the business! 
Similarly, once you have the most effective team of the market, onboard, you also have to make sure it stays with you for a longer time. Managing Human Resource requires efforts unlike before because there is everyone in the out there offering something different & better than others, and which might be attractive to some employees to accept that offer!
So, how do you ensure you keep them with you? Well, here is one of the most critical factors comes- which is to manage them as an asset of your organization, and of course, as a human, and indeed not a machine.
When you care about your employees in their good & bad times, you earn a special place in their hearts. Such employees have a longer stay time than those who do not feel emotionally connected with the organization. But here is the twist! You have limited HR management staff and employees in more numbers. How you can ensure you give equal attention to everyone, and no one feels ignored. Plus, you also have to make sure they are rewarded on their achievement and should feel appreciated for their invaluable inputs. 
This management can be done without any extra efforts when employees are in limited numbers like 10-15, but when you have 100 plus or more, or planning to expand your business, you can not go with old-fashioned ways.
Here comes the automation to redefine your HR management task, like never before and execute things, seamlessly. It ensures better engagement with your employees and helps you increase employee retention rates. Thus, helping business runs smoothly, in a cost-saving mode as you need not hire new Human Resource every time, put efforts in their training, and imparting skills.
But, not every HR automation is for you because some are complex enough, while some are so big- they need weeks of training before you start using them. So, how to choose which is best for you and utilize its power to make your organization run like never before? - Let us discover this.
Why Human Resource Management needs automation? 
It is certainly not a topic of in-depth research because it is already proven many times when you deploy automation in your HR management, you have unbelievably, outstanding and superb results. 
But why there is a need for automation in Human Resource Management? Can you not do it like you were doing it before? Or what if your old-fashioned ways are working fine and do not require any investment in automation. 
 Well, yes, you can carry in the same ways. But for how long? Might be you got your files lost, or theft, or burned out! Or might be the system you were working got crashed, or attacked by the virus? In any case, there is a huge probability that you might lose your files and will not be able to recover or require an expert to do so (at extra cost). 
Additionally, these non-modern methods can cost you something unimaginable when you have employees in 3 digits, in terms of time, money and efforts!
Again, there is nothing wrong in using traditional ways management with files, pen-paper, and spreadsheet or excel- but a few details also need to be managed like;
  1. Attendance management, with leave-management, including half and full days!
 2. When did the last appraisal happen and how much 
 3. What is the next appraisal cycle 
 4. When an employee joined the company or left
 5. Status of pipe-lined interviews
 6. Payroll management
 7. Direct email drop for appreciation or any requirements from employees
 8. Any sorts of reminder 
 9. Progress Report
 10. Sharing HR policies
 11. Resource Management and Allocation
And, many more such tasks which can't be handled manually for every employee and if done, will cause extra troubles! Hence, automation is the need for HR management!
How can you implement automation for the betterment of Human Resource Management?
The next big question comes here is how you can implement automation in your HR Management process to make it more straightforward, smarter and convenient for every employee? Here are some of the creative ways to do so;
 1. You can integrate automation with attendance management and avoid any errors related to attendance management!
 2. Want to upload an employee's file in PDF or JPEG? Here automation allows this
 3. Store data risk-free and void any lost of it or being stolen or duplicated by error
 4. You can manage the entire leave record of any employee, anytime, anywhere with just a click 
 5. Manage late coming or short leaves with automation, and can deduct salary or leave from the balance, accordingly
 6. Make sure your employees take leaves, post-approval
 7. Manage salaries accordingly and release it on time!
 8. Want to deliver a bonus or incentive? Do it with automation confidentially or with a clap!
 9. Want to give or share any resource to any employees?- manage it professionally with HR automation
 10. Want to have a recruitment drive? Manage it professionally at every step of an interview with the candidate and corresponding hiring departments
 11. Last but not least, you can manage team performance with HR Automation and shift your employees' satisfaction level to the next stage!
What are the benefits of automation implementation?
If automation implemented- it can give new wings to your HR management capabilities and have the same tasks done in quite less time with accuracy.
When your employees' details are safe and accurate in terms of their all activities, they feel more confident and work with passion. They feel connected and work for more years.
Some of the benefits of automation deployment are: 
1. A quick analysis of your team's performance and detect the loopholes to fix it!
2. If you have multi-location business centers- you can manage employees there as well
3. Have more than one HR manager? No worries, with automation, you can give them all access to the tool and have employees managed better than before
4. You can better manage leaves and avoid any ambiguity or confusion
5. Attendance management is the most tedious task because some organizations are strict on time management while others are not! Hence you can manage their login or logout easily
6. You can share policies online and discuss with others in the team
7. You can manage payroll with just a click! That's the real power of automation
8. Have multiple shifts in the office? You can easily manage it with an HR management tool
9. Calculate & manage expenses done for any employees or on the company and reimbursed it accordingly 
10. Generate HR reports for better administrative decisions 
11. Manage employees' files digitally and avoid any chance of file being lost or stolen. Automation usually has a cloud-based data storage facility which is super secure and prevent any such problems
12. You can connect employees with their managers if they have something to share with them!
13. Simplify your recruitment process and hire the best available talent with the Human Resource Automation
HRM sense is next-gen, AI-powered and brilliant example of business intelligence tool for Human Resource Management. You can do all the activities shares above and give new heights to your HR management capabilities to manage the Human Resource to its fullest.
Conclusion
From the eBook, this is clear that automation makes not only tasks simple, but accurate and covers almost every dimension of HR management. 
Automation tools like HRM sense save your time, efforts and money which otherwise you were putting to have the same task done but in more time! Do not you think, HR Automation or HRM Sense helps you a lot in your HR management? 
Call To Action
To know more about HRM sense, or for any inquiry on this content, please
contact us
.