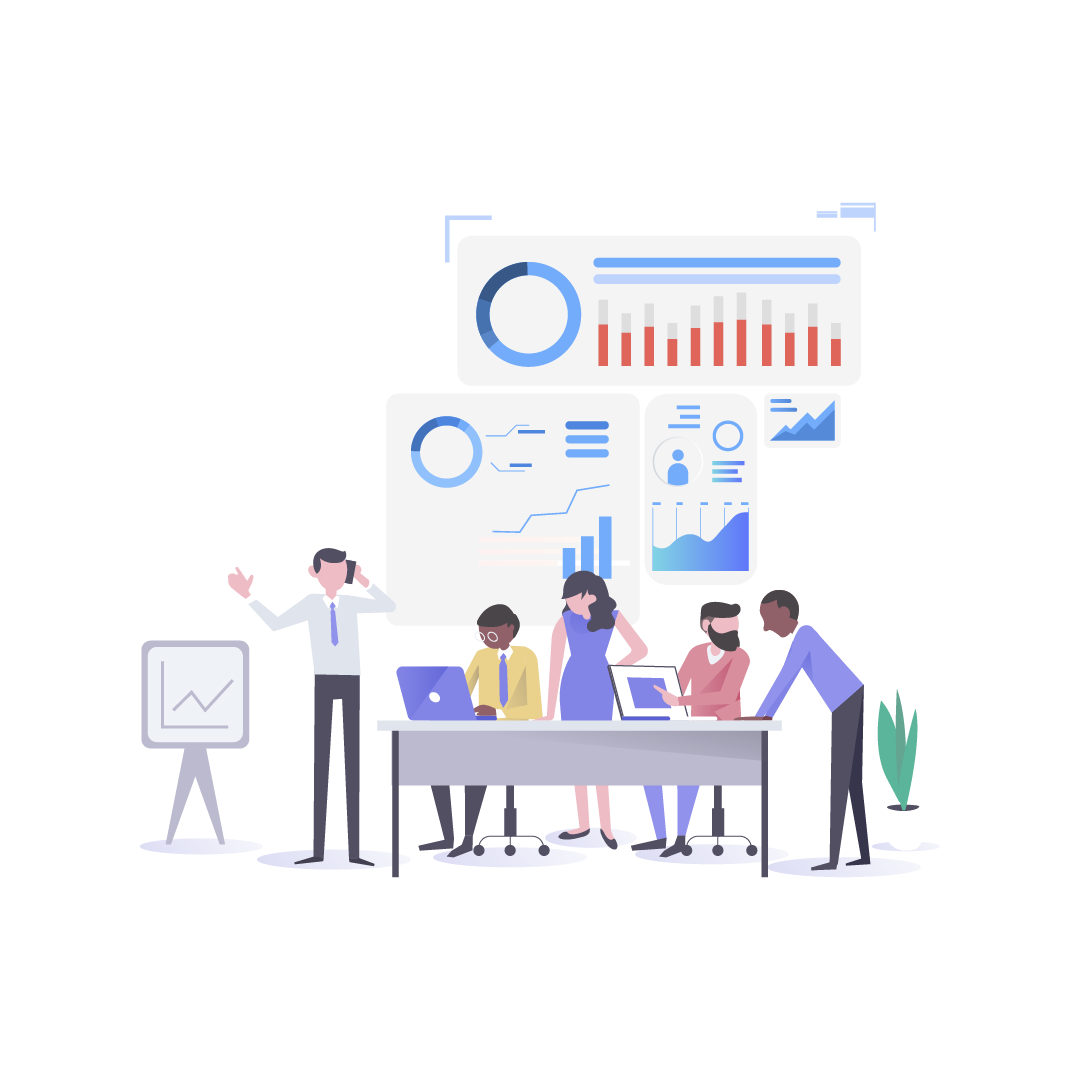 Human Resource Management was never so easy. Get the best HR Management Solutions!
Want to maximize your human resource management capabilities or tired of errors & manual data entries in your spreadsheet of employees; get the best HR Management tool from Sixth Sense IT Solutions, HRM Sense - a complete HRM Software Solutions, and manage the human resource in your organization professionally.
HRM Sense, a fully loaded, back-boned by Artificial Intelligence, is a brilliant HR management tool. This HRM Software Solutions tool not only manages employee's data but also helps you manage every tiny detail an organization needs pre & post-hiring of an employee. Like payroll and salary schedules, leaves & deductions management, PF management, documentation, cloud-based data & information storage, reports, system-generated letter sending, and many more feature you could imagine to help you out with day to day problems of human resource management activities.
HRM Sense, which is an efficient HRM Software Solutions, is a modern tool and can be used either by the web or mobile. It purely gives you the freedom to take care of your employees even from far, in the best possible way.
Also, you can figure out when an employee joined you, when he/ she worked last time, what was the salary when the employee was promoted or got an increment. Also, you can get other details like that seems sensitive and confidential at the same time, can easily manage professionally with HRM Sense.
Let us know if you'd like to take a demo of it. Our engineers will be happy to help you
Explore more features of unusual HRM Software Solutions under HRM Sense here.