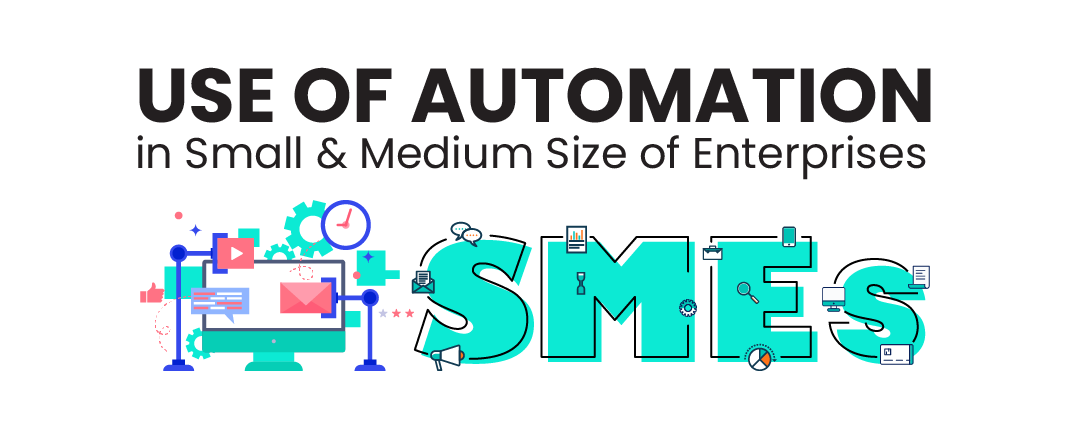 Automation is increasing its footprints in almost all industries. Whether, it is machinery, agriculture, production, planning, automobile, digital, medical, pharmacy, or any other, you will notice automation in some form there. The reason behind the acceptance of automation so widely is, because of increased productivity & performance post its implementation in business.
Automation helps businesses shift their growth many folds, with the same available resource & time. Hence even the new companies and the start-ups are trying to use automation wherever they can practice it!
This blog will help you give a brief insight into how you can use automation in your business, and get maximum out of it.
1) Manage your HR resource with automation
Every organization needs some human resources to run it. And, when you are in a phase of growth, you might plan to expand your business and to do so, you will require more human resources.
But, here comes the twist. When you increase your HR base, you also need to manage them to ensure your HR works without any worry! But, this is not as simple as it seems. Because when you have HR resources in two or three digits, you need to manage their records professionally, to avoid confusion or data mismatch.
This HR management can be done old-fashioned, but you will have to put a lot of effort, time, and indeed money to accomplish this. And, there are high chances of errors or mistake.
So, how you can avoid this? Well, you can implement AUTOMATION for HR management. Any efficient HR management tool like HRM Sense can manage your entire Human Resource professionally. With HR Sense, you manage data, files, joining documents, files, payroll & compliances, promotion & performance, communication with the team, etc. And, surprisingly, these all details are stored on the super-secure cloud-based database.
2) Automation in Asset Management
When you establish a firm, you need a bunch of assets to run business operations. All resources/assets come with life (expiry date) and need for maintenance.
With an efficient asset management tool, you can take care of your assets, increase their working life and utilize them for a long time. With Asset Sense, an AI-powered cloud-based asset management tool, you manage assets like never before and avoid resource/asset theft as well.
With Asset Sense, assets remain safe, reusable, and have an uninterrupted performance like a new one! This tool also helps you locate assets' position, last time it was used, and by whom.
3) Manage your client relationship with automation
Automation like CRM Sense helps you redefine your sales & marketing cycle, and client-centric business.
This tool manages your clients, leads, their current status, meetings (& their status as well), opportunities, emails, proposals, etc. By using this tool, you can save your time, efforts, and money as well to execute your sales activities. With CRM Sense, you can manage your field salesforce as well. You can locate their location, meetings status and communicate even when they are on field sales!
With CRM Sense, expense management, sales, team, and client management is super-easy.
4) Automation in your restaurant
Have a restaurant, want to channelize your restaurant operations, or increase profit with the same resource?- Automation is the only solution to this.
Automation like Restro Sense manages your vendors, inventory, ingredients, bills, orders, menu, tax, tables, payment, and waste management as well. You can avoid raw material theft, and manage shifts as well with a performance report of the restaurant and every employee!
With automation, you not only make operations smooth but optimize them for the maximum possible output. This tool helps you save money and time, which you can use somewhere else, for the betterment of the business.
5) Point of Sale (PoS)
Point of sale is a brilliant example of automation which helps you generate orders as quickly as you want.
Have a grocery, vegetable, restaurant, food outlet, or any business with FMCG or consumer durable goods; you can use automation. This tool keeps records of your orders, their sequence, amount, and avoid calculation error.
6) Mobile PoS (MPoS)
This automation is again a superb example of automation, and extension of the Point of Sale (PoS).
Mobile PoS helps business owners to generate bills and orders nearby the client location. When a client has a cart full of items, it becomes a bit tough to roll it. Or when the cart has something which can not put into it- Mobile PoS helps you generate the order and corresponding bill near the client location. You need not let the consumer make a line or follow a queue!
This tool also makes it easy for consumers to process orders of things they want to buy, anywhere in the shop.
You can avail mPoS from Sixth Sense IT Solution at a quite affordable cost, and process orders like never seen before!
Automation is an exact future solution for every sort of business problem. It would be best if you implemented it accurately and you can do it with a bare minimum investment. IT will give you an unmatched ROI over a while if automation appropriately utilized.
Contact Sixth Sense IT Solutions for the best possible automation of your business.